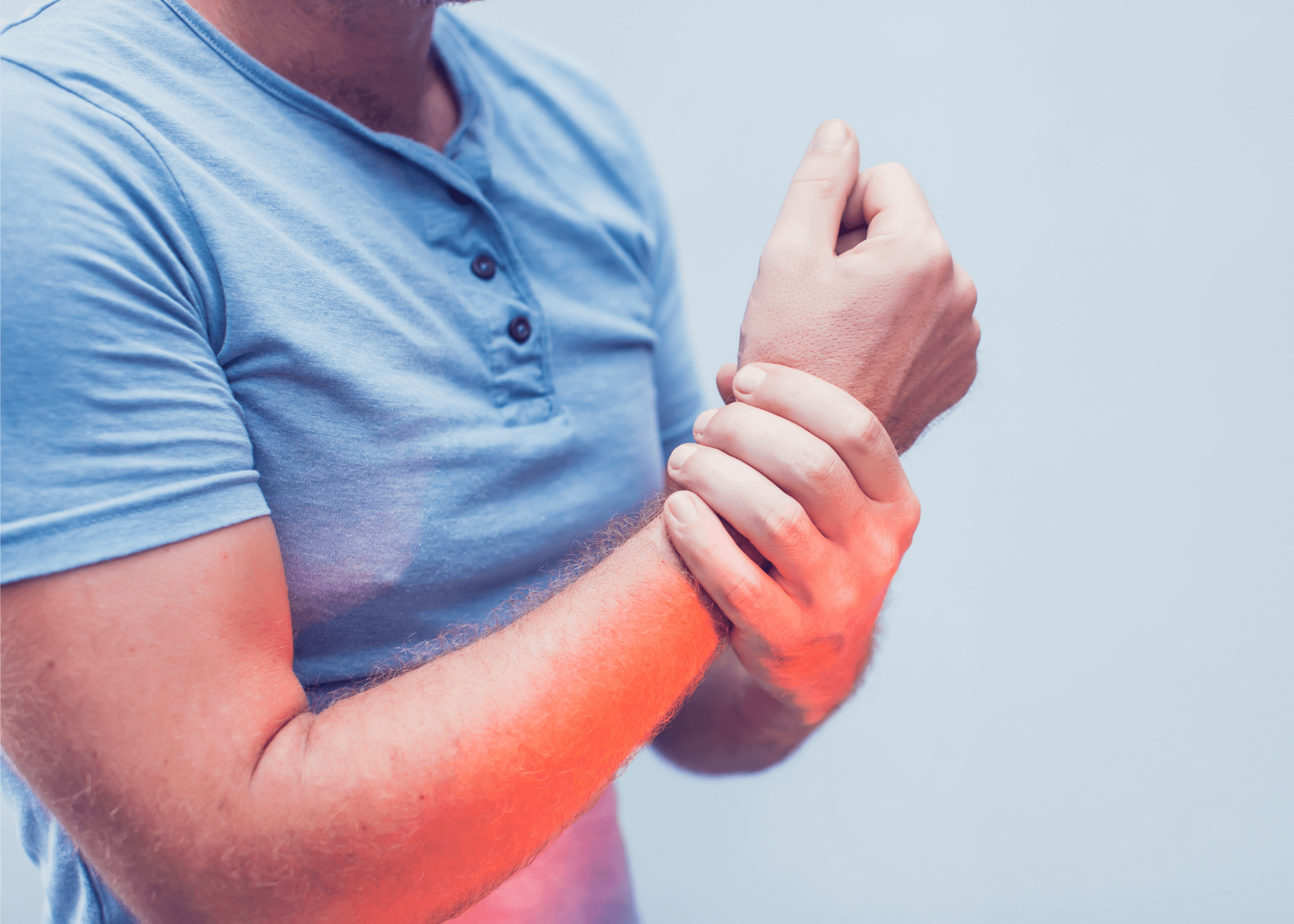 Start Living Pain-FREE with
ADVANCED JOINT PAIN THERAPY
REGENTHETICS offers an Advanced System of Joint Pain Relief using PRP and Joint Injections to repair the injury and give you lasting pain relief
HOW DOES JOINT PAIN THERAPY WORK?
Advanced Joint Pain Therapy is a form of Regenerative Medicine. Using an ultra-sound guided injection, we can stimulate your body's natural healing process. This process can regenerate and repair diseased or damaged cells, organs, and tissues to restore or establish normal function. This treatment avoids risky surgical options and has over a 90% success rate in our facility. 
WHAT DOES JOINT PAIN THERAPY HELP WITH?
Chronic pain in the neck, back, knees, elbows, shoulders, hips, and wrists


Osteoporosis & Osteoarthritis

Damaged joints
Sports injury

Sciatic nerve pain


Reduce inflammation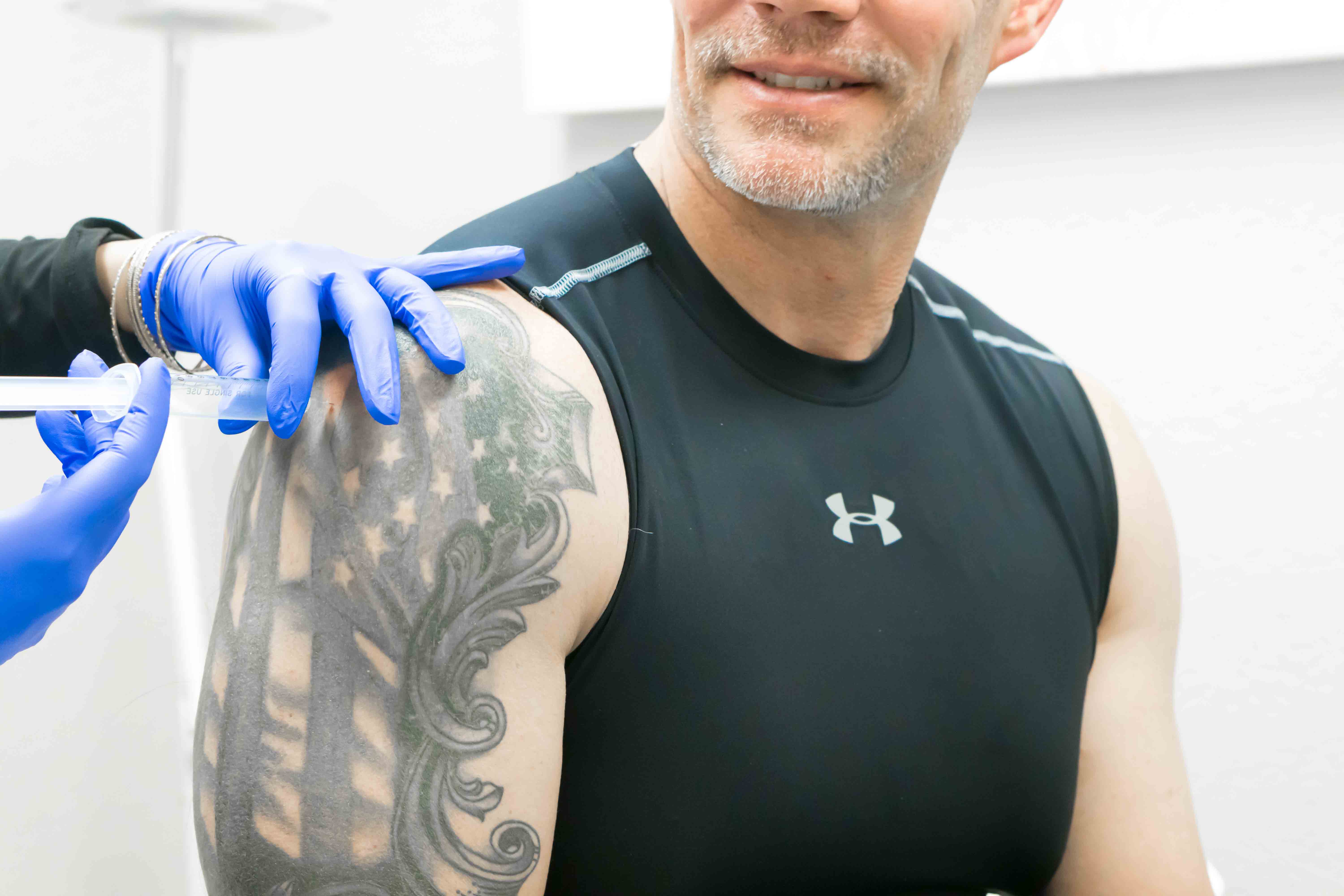 Voted Best Chiropractor in Rim Country 2020-2024
JOINT PAIN THERAPY TESTIMONIALS
"I'm almost 60 years old and had two severe one-inch tears in my shoulder. I could barely lift my arm and the pain was constant. The doctors in the valley prescribed pain killers and said I needed surgery and they only gave me a 50/50 chance at a full recovery. I met Dr. Gabbert and after he reviewed my MRI, he was confident he could help me without survey. He took the time and explained everything step by step. My shoulder was so severely damaged that it took 3 PRP injections, one stem cell treatment and two ozone injections. It's been 8 months now and my shoulder has recovered by 95% with little to no pain, no surgery and no pain killers. The entire staff is "Amazing", and I am forever grateful to Dr. G."

– Carol C.
"My shoulder was torn and I did not want to risk having surgery.  The gals at Gabbert Medical performed regenerative Stem Cell treatment on my shoulder.  I am 90% better and it has only been 9 weeks. Gabbert and his staff are amazing."
– Billy J.
"Truly the BEST in the world! Dr Gabbert has gotten movement in my neck that I had not gotten since my car accident 20 years ago! My range of motion improved drastically and my pain levels have gone down exponentially I'm grateful to get my health back here!"
– Melissa O.
Thank you Dr Gabbert. My sciatic nerve pain is gone after one visit.
– Christine O.
FREE NO-RISK CONSULTATION
You deserve to live a life that isn't filled with aches and pains. Experience Regenerative Medicine that regrows the body's damaged tendons, muscles, and ligaments from the inside out. Make your appointment today and say goodbye to chronic pain.
Find out if Advanced Joint Pain Therapy is right for you →
SIGN UP FOR A FREE CONSULTATION
MORE SERVICES AT GABBERT MEDICAL 
Regenerative Therapy
Learn about other types of Regenerative Therapy. Options available for joints, nerves, lungs, and mental recovery.
Chiropractic
Voted Best Chiropractor in Rim Country with over 20 years of experience. Specializing in sports injury and children's chiropractic care
Naturopathic Medicine
Learn how Gabbert Medicine can help you boost your immune system, decrease pain, improve mental clarity and more with naturopathic medicine.
Please feel free to reach out to us if you would like to schedule a visit, or if you have any questions. Our team looks forward to helping you.
Phone: (928) 472-2225
Fax: (928) 468-0002
Email: [email protected]
By Appointment Only
Monday
9:00 a.m. to 6:00 p.m.
Tuesday
9:00 a.m. to 6:00 p.m.
Wednesday
8:30 a.m. to 2:00 p.m. 
Thursday
9:00 a.m. to 6:00 p.m.
Friday
9:00 a.m. to 1:00 p.m.
Closed for lunch from
12:30 p.m. to 2:30 p.m.
Address:
903 East State Hwy. 260, Suite #4
Payson, AZ 85541
YOUR GREATEST WEALTH IS YOUR HEALTH
PHONE
FAX
(928) 468-0002
EMAIL
ADDRESS
903 East State Hwy. 260, Suite #4
Payson, AZ 85541