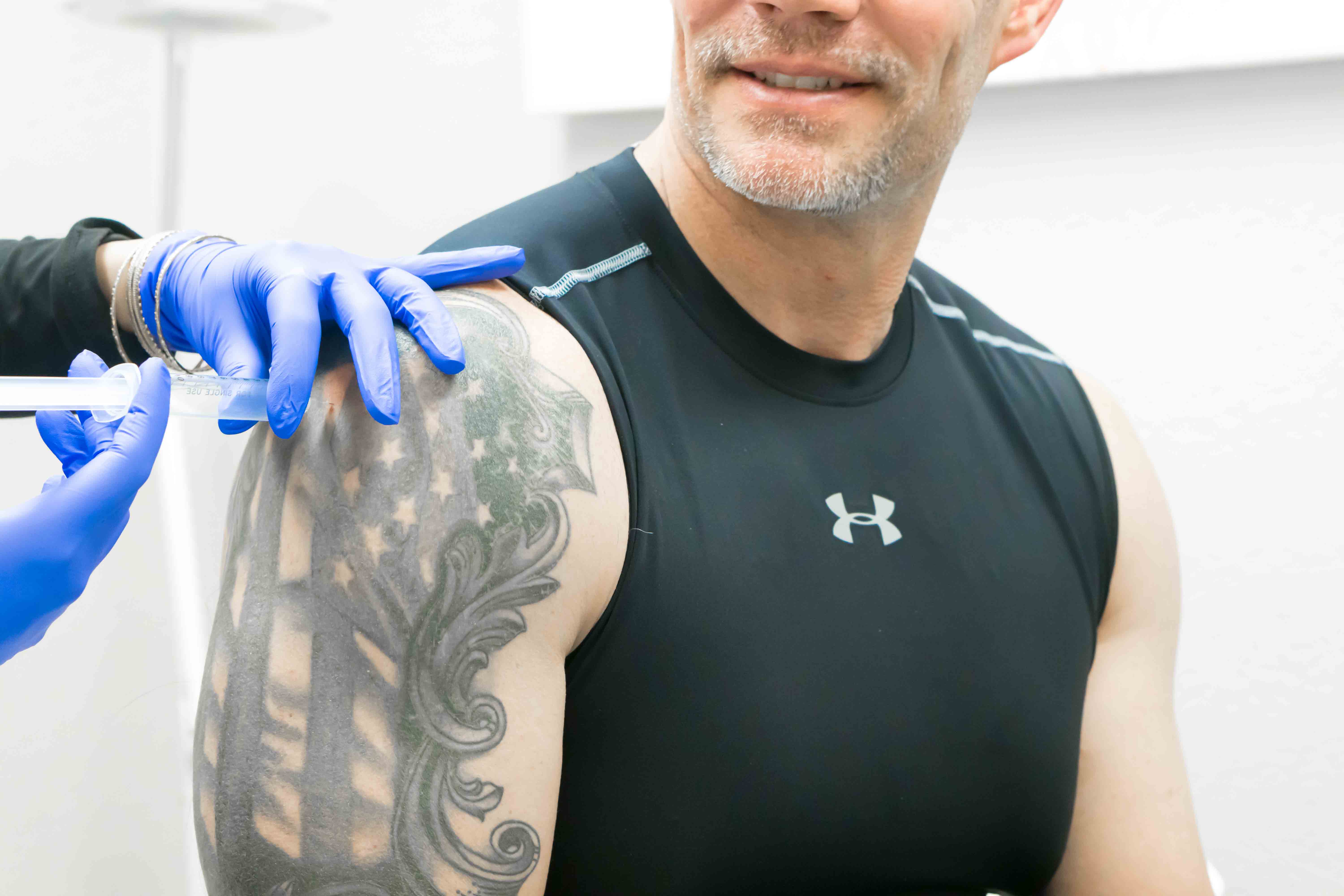 Regenerative Medicine exists as a "process of replacing, engineering, regenerating or repairing human cells, tissues or organs to restore or establish normal function." This allows the body the potential to heal damaged tissues and organs without the need for traditional surgeries that require much risk and uncertainty.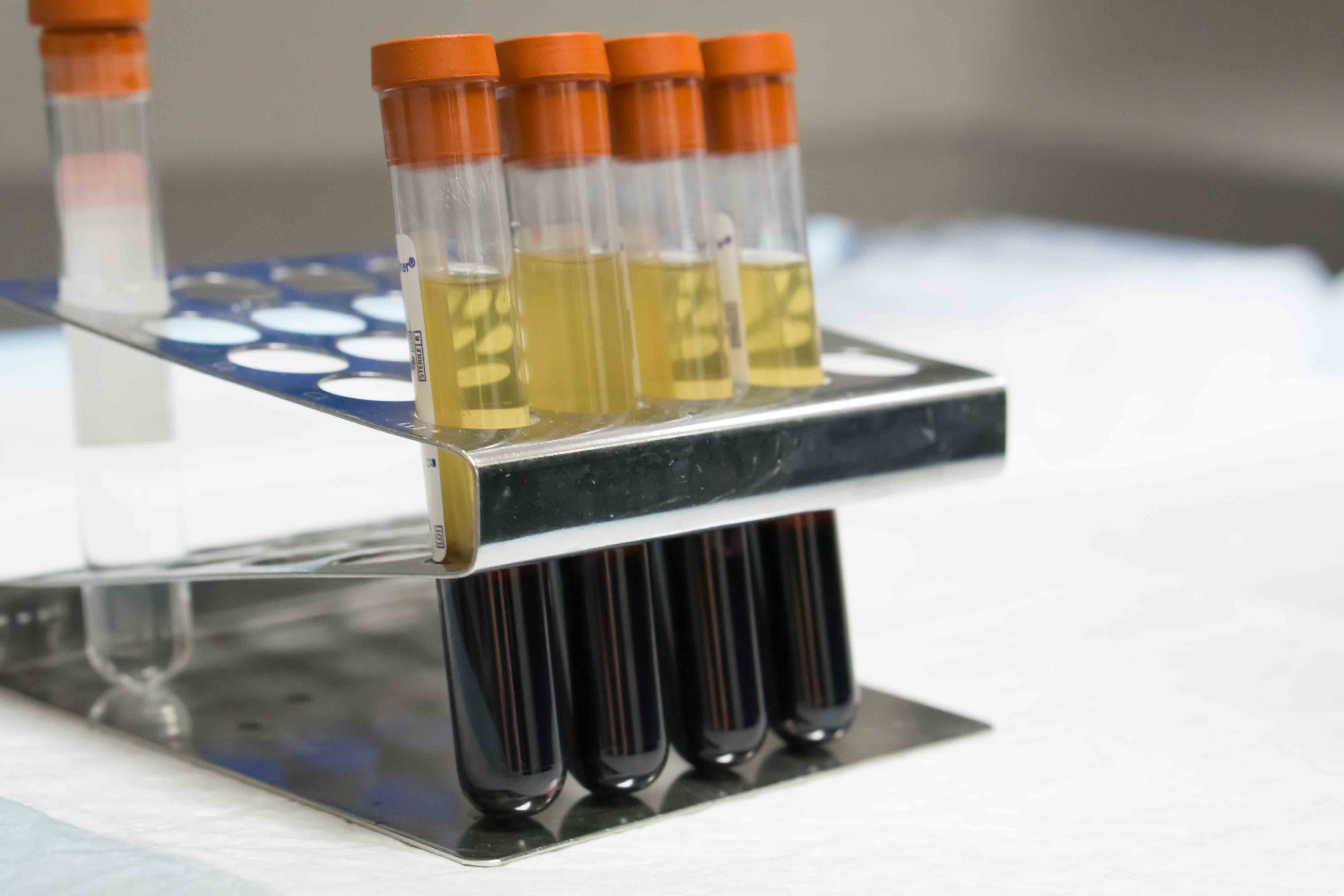 Platelet activation plays a key role in the process of wound and soft tissue healing. The use of platelet-rich plasma (PRP), from a portion of a patient's own blood, is a powerful and safe way to promote healing of injured tendons, ligaments, muscles, and joints, and can be applied to various musculoskeletal problems. PRP therapy uses your own body's signals in order to begin the healing process.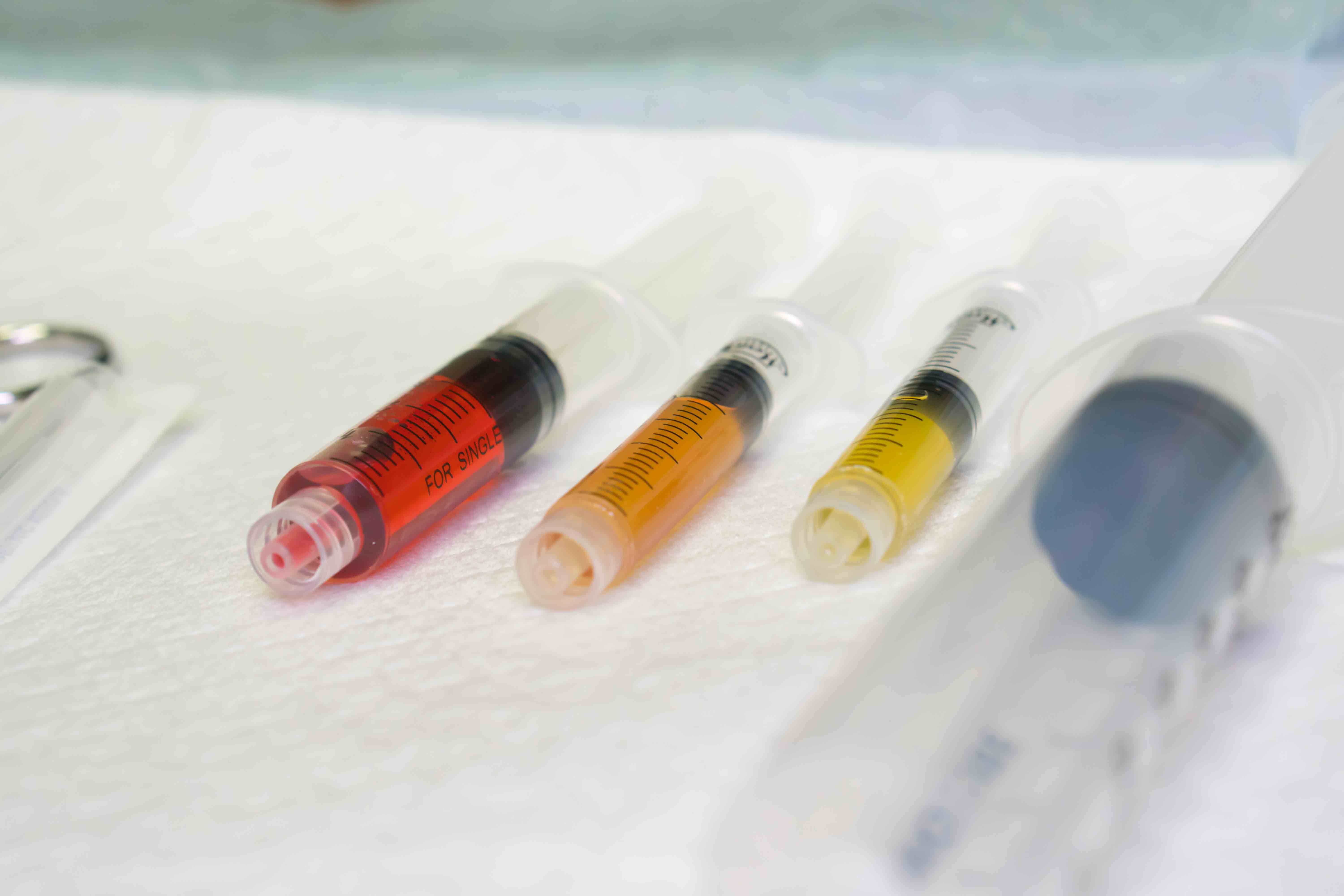 Prolotherapy is a recognized orthopedic procedure that stimulates the body's natural healing processes to strengthen joints weakened by trauma or arthritis. Joints are weakened when ligaments and tendons are stretched, torn, or fragmented, and become hyper-mobile and painful.  When precisely injected into the site of pain or injury, prolotherapy creates a mild, controlled inflammation which stimulates the body to lay down new tendon or ligament fibers, resulting in a strengthening of the weakened structure.  When the joint becomes strong, pain will be relieved.
Prolotherapy (Proliferative Therapy), also known as Non-Surgical Ligament and Tendon Reconstruction and Regenerative Joint Injection, is a recognized orthopedic procedure that stimulates the body's healing processes to strengthen and repair injured and painful joints and connective tissue. It is based on the fact that when ligaments or tendons are stretched or torn, the joint they are holding together destabilizes, and can become painful.
Prolotherapy has a unique ability to directly address the cause of the instability, can repair the weakened sites, and produce new collagen tissue, resulting in permanent stabilization of the joint. Once the joint is stabilized, (requiring 3 to 6 treatments) pain usually resolves shortly after. Traditional approaches with surgery have more risks and may fail to stabilize the joint and relieve pain. Also, pharmaceutical therapies such as anti-inflammatory or other pain relievers are short-acting and only act temporarily.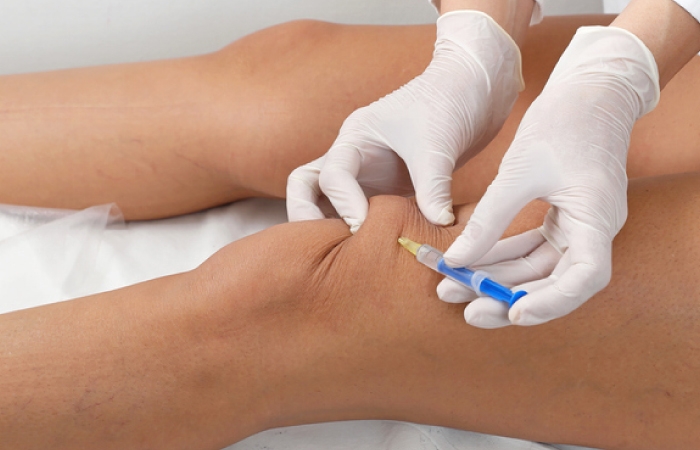 NEUROPROLOTHERAPY
For nerve pain and neuropathy
Neuroprolotherapy, AKA Peri-neural therapy or mesotherapy, is a superficial injection therapy used for treatment of neurogenic pain, radiculopathy, neuropathy, or migraines. This injection therapy is used to calm inflammation and nerve pain and, in some cases, can permanently reverse the pain. Effects of neuroprolotherapy are felt immediately and there are zero contraindications or side effects to this procedure.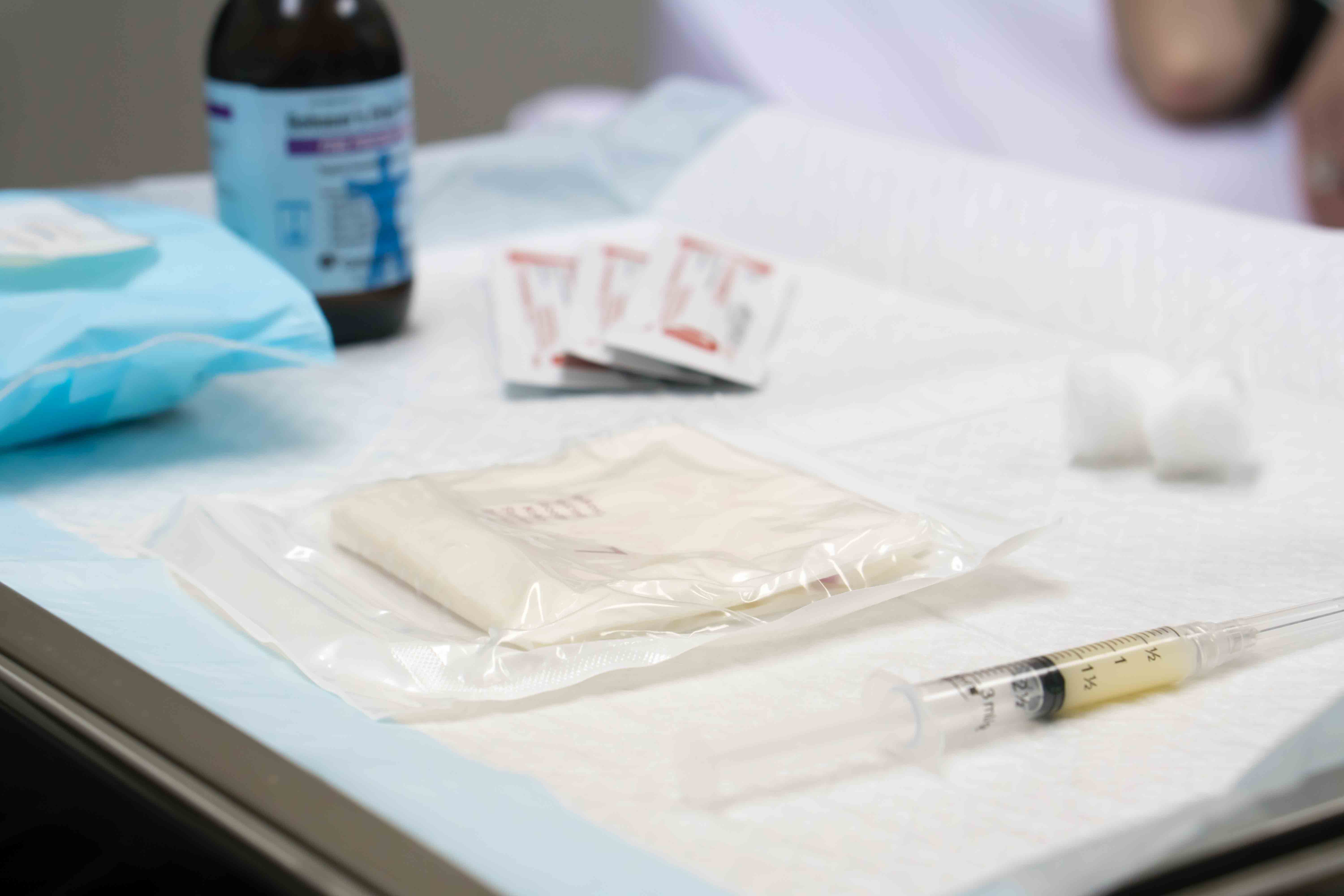 orthobiologics from Wharton's Jelly and Umbilical Cord Blood Injections
The most powerful and effective injection therapy we have for injuries to ligaments, tendons, cartilage, muscles and joints. OrthoBiologics from Wharton's Jelly and Umbilical Cord Blood contain a variety of growth factors, cytokines and exosomes that play an important role in joint recovery.
Wharton's Jelly is not a generic pain management treatment, but rather addresses the injury at the source. Many of our patients have reported long-lasting results following treatment.
If you've been told that surgery is your only option to relieve your knee pain, joint pain, or other tissue damage, amniotic allograft injections may be a safe, effective, & non-steroidal option for you to consider.
What can Regenerative Therapy help with?
Degenerative joint disorders such as:
Sports Injuries
Osteoarthritis
Joint pain
Inflammatory conditions such as:
Bursitis
Tendonitis
Fasciitis
Soft tissue injuries such as:
Ligament & Tendon sprains
Knee Issues
Muscle & Meniscus tears
Please feel free to reach out to us if you would like to schedule a visit, or if you have any questions. Our team looks forward to helping you.
Phone: (928) 472-2225
Fax: (928) 468-0002
Email: [email protected]
By Appointment Only
Monday
9:00 a.m. to 6:00 p.m.
Tuesday
9:00 a.m. to 6:00 p.m.
Wednesday
8:30 a.m. to 2:00 p.m. 
Thursday
9:00 a.m. to 6:00 p.m.
Friday
9:00 a.m. to 1:00 p.m.
Closed for lunch from
12:30 p.m. to 2:30 p.m.
Address:
903 East State Hwy. 260, Suite #4
Payson, AZ 85541
YOUR GREATEST WEALTH IS YOUR HEALTH
PHONE
FAX
(928) 468-0002
EMAIL
ADDRESS
903 East State Hwy. 260, Suite #4
Payson, AZ 85541