Naturopathic Doctor Christina Tondora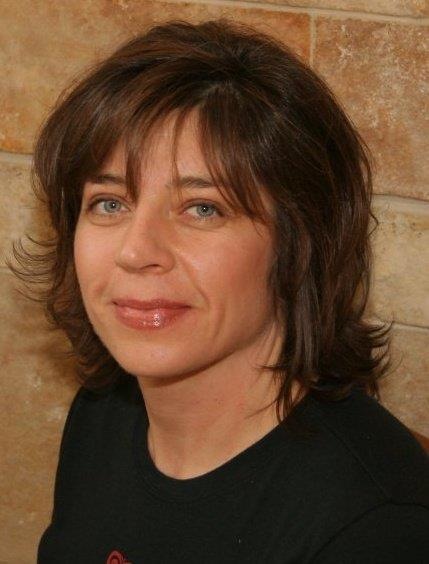 ABOUT DR. CHRISTINA M. TONDORA
Dr. Christina M. Tondora earned her degree in Medicine in 1998. She has held academic appointments as Clinical Instructor of Naturopathic Medicine at Southwest College of Naturopathic Medicine and Clinical Faculty of Rainstar University. She is a member of the American Association of Naturopathic Physicians (AANP).
She is the former Vice-President of the Arizona Naturopathic Medical Association (AzNMA), and a member of the Oncology Association of Naturopathic Physicians (OncANP). She is Chair of the Board of Directors for the Hills of Erin Cancer Prevention Foundation, and Medical Adviser for Cancer Crackdown. Dr. Tondora graduated Honors with Distinction from Worcester Polytechnic Institute (WPI) with a B.S. in Electrical Engineering. She graduated high academic honors from Southwest College of Naturopathic Medicine with a Doctor of Naturopathic Medicine.  In 2008, Dr. Tondora completed an internship in Chinese medicine and acupuncture at Yue Yang Hospital in Shanghai, China.
"I wasn't always "Dr. T." After earning a degree in Electrical Engineering from Worcester Polytechnic Institute in 1987, I found the perfect job as a helicopter avionics test engineer. Eight years into my employment however, I had to take a 6-month leave to recover from knee surgery. It was during my healing, I decided to become a Naturopathic Doctor. I researched the profession, and it made perfect sense to me. If we can find the cause of a problem, remove any obstacles to wellness and give the body what it needs, the body can and will heal itself.  I am proud to be a Naturopathic Medical Doctor. My clients and colleagues inspire me to live better, do more and give back. I love being a doctor, I love being a teacher, but, mostly, I love being a student of life."
Naturopathic and Nutrition Services Offered in Payson
Dr. Tondora provides a variety of medical services in Payson that focus on anti-aging treatments, herbal and naturopathic medicine, and solutions for maintaining a healthy weight.
Nutrition Expert
Diet Analysis
Weight Supplements and Nutraceuticals
90-Day Total Body Transformation
10-Day Detox Program
Ozone, NAD+, and IV Therapy
IV nutrient & NAD+ therapy

Peptide Therapy
Solutions to increase cognition, energy, focus, and improve sleep
Vitamin Therapy
B12 Energy Injections

"Skinny shots" (MIC/B12 for fat loss)

Immune Injections (Cold/Flu/Anti-viral)

Vitamin Supplementation

Herbal medicine
Anti-Aging and Cosmetics
Acupuncture Facelifts
Skin Rejuvenation
Anti-Aging Treatments
Professional Consulting Physician
Professional Bodybuilding
Bikini and Fitness Competitors
Please feel free to reach out to us if you would like to schedule a visit, or if you have any questions. Our team looks forward to helping you.
Phone: (928) 472-2225
Fax: (928) 468-0002
Email: info@gabbertmedical.com
By Appointment Only
Monday – Thursday
9:00 a.m. to 6:00 p.m.
Friday
9:00 a.m. to 1:00 p.m.
Closed for lunch from
1:00 p.m. to 2:00 p.m.
Address:
903 East State Hwy. 260, Suite #4
Payson, AZ 85541
YOUR GREATEST WEALTH IS YOUR HEALTH
PHONE
FAX
(928) 468-0002
EMAIL
ADDRESS
903 East State Hwy. 260, Suite #4
Payson, AZ 85541